Enlight Communications designs complete video surveillance systems to meet the demands of a modern societies security needs.
Using our background in both technology and law enforcement, we will work with your security and management staff to design a system that meets and even exceeds your desires.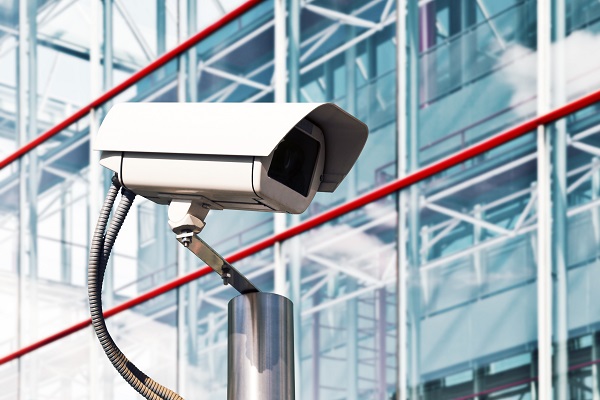 Modern security systems can:
Detect Tampering: If the viewing angle should change (someone moved a camera) or has been blocked the system will alert you.

Detect Intrusion: System recognizes objects within a defined zone based on size, and duration and sends alert when parameter is breached.

Detect Line crossing: System provides alert when an object crosses a virtual fence within secure area.

Detect object removal: Detect when an object is removed from a defined space.

Face Detection: Detects and provide snapshot of faces in effort to provide identification.

Defocus Detection: If your camera becomes out of focus either by tamper or maintenance the system will send alerts.

Region Entrance/Exit: Detects when an object enters or exits a particular area.

Directional counting: Provides analytics counting bi directional movement within a defined area.

Unattended baggage detection: Our systems can provide the ability to determine items left in place for extended durations unattended. This is one of our favorite features.

Heat mapping: See a visual representation of people traffic within a defined area.

Audio Monitoring: Our camera and many of our radio systems have the ability to listen in on a particular video feed if necessary.

Night Vision: We can provide mobile security staff thermal imaging equipment to assist patrol officers in determining perimeter breaches in total darkness.

Shots Fired!: Another one of our favorite features is audio exception. If for example a gun shot is fired which thankfully is not a common sound in most environments, the system will alert staff to the camera closest to the source allowing a quick path for law enforcement to address the situation quickly and evacuate staff and guests from the affected area minimizing potential losses of life and increasing officer safety.
We can convert your legacy video system in many cases to high quality HD over your existing coaxial infrastructure and provide remote viewing.
Call boxes:
We can provide and install high quality call boxes (or what we prefer to call Security Stations) which are weather resistant, radio equipped and matched to your system with or without cameras to provide a means of both communications access to emergency staff for quick response in the field. These systems can be solar powered and completely self-contained. We can even integrate cameras and audio visual alerts to these systems so you'll always be informed.
Installation & Training:
We will install your new video surveillance system professionally and train your staff how to make the most of your new found capabilities so you can get the most from your investment in safety, security and accountability.
Service:
You can count on the same high quality service our customers have come to expect from us should it be required. We'll build it correctly and be there when you need us.