Since 2001, Enlight Communications has been dedicated to providing quality products and excellent customer service and support to the telecommunications industry.
In a time when wireless communication devices and choices are as abundant and diverse as the applications and customer bases they serve, one simple fact still holds true – Enlight Communications is the source for solutions that provide instant, reliable, and cost-effective communication in virtually any environment.
From simple job-site business communications to integrating a complex mission-critical voice & data communication system, Enlight Communications has the expertise and equipment to complete your next telecommunications project. Our trained technicians also provide unmatched service for designing In building wireless DAS BDA systems that enhance coverage for radio or cellular systems. In addition, we're intimately familiar with the newest and most advanced CCTV systems, so you can count on increasing your staff's situational awareness and accountability, when you rely on Enlight Communications.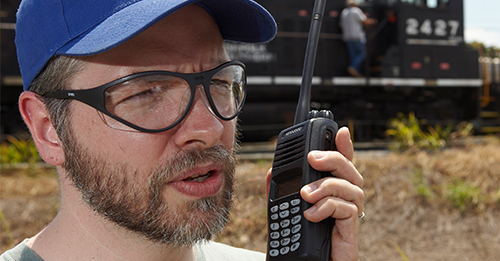 At Enlight Communications, we're proud to have PERSONAL experience with public safety in real world applications. Key members of our staff have served in military, police, firefighter, EMT, and CERT capacities, which makes our commitment to ensuring your safety with reliable communications systems all the more personal.
We welcome you to contact us at 954-472-0300 today and experience our level of custom-tailored solutions based on the needs of YOUR environment, budget, and needs.
Our company's history began in 1968, when our family opened Enlight TV Radio Repair in Queens, New York. We serviced many of the local car service companies with their two way radio needs and simultaneously provided a place for locals to have their televisions and radios repaired. We were authorized for all the top brands of the era, including Zenith, Sony, Magnavox, RCA, and more. Technology has come a long way since then, but our telecommunications capability is ever-expanding.
In 2001, we opened Enlight Communications here in Florida. Just as before, our goal was once again to become known for outstanding personal service. Now, even though our business is focused on commercial business, we know the business is run foremost by people. People who need their issues resolved in a timely fashion and at an economical cost. Our founders greatly enjoyed seeing the neighbors smile after repairing a family television set or radio, and we find that same rewarding experience in serving each and every one of our customers today.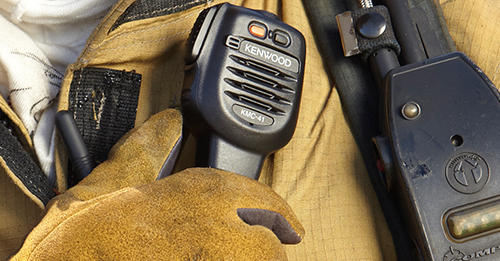 Florida State Certified Communications Contractor, Member NFPA, FCC Licensed, AXIS Integrated solution certified.
Everything we do is centered upon on single goal…to make you a superstar for your operations!
Whether your company requires a two way radio from Kenwood, Vertex Standard or any major brand, CCTV Active or passive video security, DAS/ BDA Distributed Antenna Systems, Access Control or visitor management systems, we can provide the exact communications system and solution you're looking for.
We invite you to speak with us at 954-472-0300 today and experience our level of custom tailored, integrated solutions based on the needs of YOUR company's environment, needs, and budget.